Animate!
---
X
edit me
Select font
Bangers
arial
Arial Black
Impact
Tyko
Sans
Tahoma
Bangers
BatMan
Cooper
Eddie
Excalibur
Fintail
Kings-Landing
LeadCoat
LittlePiggy
PLUMP
Sketchy
PlainOmatic
Sniglet
Star-Trek
Team-Work
Actionist
Blue Six
Che-Lives
Destroy
Nordic
Sinkingship
typewriter
Wit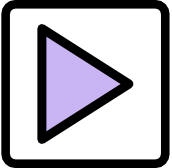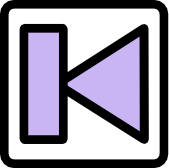 Add Frame
clone frame
update frame

Add Text
Submit Img
Anchor
Modify floating element =>
rotate
Fade in
Fade out
scale +
scale -
Remove?

View recently used

Hide Library
Recently Used
Right click, long press (or CTRL V) in the box below to paste an image from your clipboard.
Paste an image
Resize stage to fit pasted image? Check =>
What is YumLoL Animate?
YumLoL Animation Studio is a powerful movie maker / animation and image manipulation program available entirely free online. You can make comics, static images as well as frame by frame stop motion animations that export to video. If you are looking for the best online movie maker that lets you use your own art then look no further.
There are many powerful features and options. The best way to learn them all is to start playing around and make something.
Use a desktop or laptop computer for the best full screen experience.
Features
Frame based animation for fun stop motion style videos.
Tons of brushes and drawing tools.
Onion Skin layering - useful for seeing previous frames and for tracing.
Copy and paste regions to move, rotate or fade them.
Upload or paste (from your clipboard) your own images then edit them.
Add custom text.
For video export you can also add an audio soundtrack.
Ability to save and download your projects to later upload and continue editing your work.
And much more...
How to make videos
Draw your custom artwork or upload images then click the "Add Frame" button. Use "hold" time feild for frame durations.
Continue adding frames with new or changed content to build up your animation then press the " Play" button.
Click "settings" button for Video export option as well as many more configuration preferences.